White Rabbit's Color Book
Written by Alan Baker
Illustrated by Alan Baker
Reviewed by Bayleigh F. (age 6)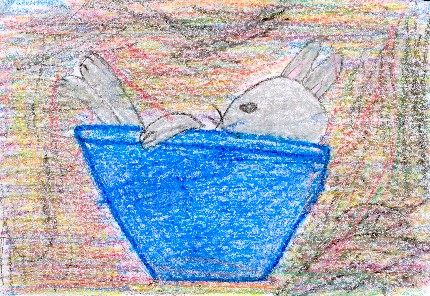 This rabbit went in three big tubs of paint. It had lots of colors. The colors are red, blue, and yellow. The rabbit turned into lots of colors. The last color was brown.
I like this book because it has lots of colors and purple is my favorite color. My favorite part was when the rabbit turned into brown because he went in all the colors. I like the author's drawings because he made the rabbit look real.
Kids that are three years old should read this book because they'll learn how to mix colors. This book has a surprise.