George Washington's Mother
Written by Jean Fritz
Illustrated by Dyanne Disalvo-Ryan
Reviewed by Lindsey E. (age 8)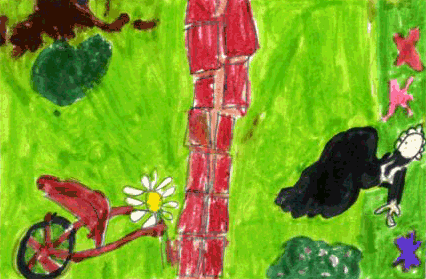 Hey! This book is awesome. It is about George Washington's mom, and a little bit about George. Mary had to raise five kids on her own after her husband died. Mary doesn't want George to get hurt in the war. She begs him not to go, but he's twenty-one and there's nothing Mary can do to change his mind.
We have a large amount of information about George Washington because he was our first president. I thought there would not be enough information to write a book about his mother, but this book even tells that she was good at making gingerbread.
My idea of a good character is Mary. She's like my mom, she doesn't like to dress up and she doesn't really care what people think about her. She works pretty hard most of the time. I like the part when I found that she lived to be 81. That's older than my grandma. Mary goes to George for almost everything. Once, when he was away in the war, she wrote him a letter asking for butter! There wasn't even enough food for George and the men. Mary seems a little crazy to me.
This is not like any book I ever read before. I read this book uninterested in history, but I got interested. If you like American history, or even if you don't, I strongly recommend this book.