Cat Crazy
Written by Ben Baglo
Reviewed by E.T. (age 9)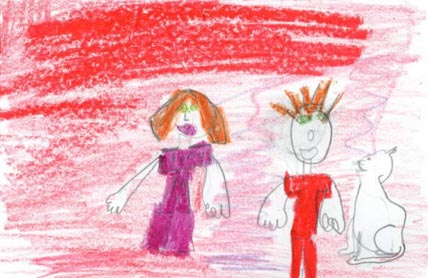 Cat Crazy by Ben Baglio is a great book! The story starts off when Mr. Pengelly is getting mad at Mandy because Queenie was going in his yard everyday. A few weeks later, Mandy, James, and Martin were putting up posters around the town for people to come to adopt the cats at Puss and Boot's house. Mr. Pengelly was getting upset that all the cats at Puss and Boots were coming in his yard. Then Mandy saw a lot of milk and old cat food in Mrs. Penglly's yard. Mrs.Penglly opened the door and Mandy took Queenie home. Mandy asked Mrs. Pengelly if she would like to come to Puss and Boots. Does this stop Mr. Penglly from passing out the petitions to tear down the house and get rid of the cats?
This book is a fantastic book. One of the things I love is that it is very silly and it made me laugh the whole time I read it. The book has interesting chapters and pictures. Also, it was an unbelievable book because one of the cats from Puss and Boots are going in Mr. Pengelly's yard everyday. Cat Crazy is a great book because it is interesting, funny and unbelievable.
I recommend this book to people who enjoy stories about cats and friendships. You will fall in love with the many different cats in the story.