Sharing
Written by Shirley Perich
Illustrated by Jim Paillot
Reviewed by M.M. (age 7)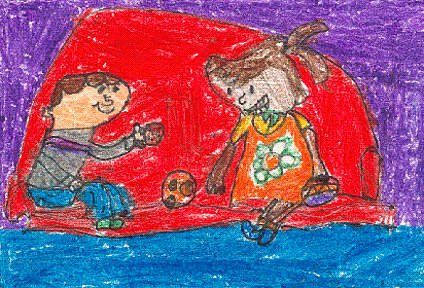 This story is about a little boy whose friend is coming to his house to play, but they have a problem with sharing. I think that the little girl needs to learn how to share, because it is o.k. to share. If you would like to find out how they solve the problem, read this book.
I think this book is a good book, because it shows you how to share. This book reminds me of when I wanted to play Barbie, but my sister did not give me Barbie. This book makes me feel good, because the boy was nice to share.
I recommend this book to all of the girls and boys that like to care and share and like to make new friends.