I Hate my Best Friend
Written by Ruth Rosher
Illustrated by Ruth Rosher
Reviewed by Mateo G. (age 6)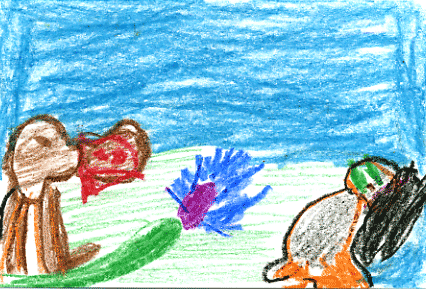 The little dog had a bone he was chewing on. A big dog came and chased the little dog and took his bone away. Then the little dog turned the hose on the big dog and got his bone back.
I liked this book because the little dog didn't like being bullied, so he stood up for himself. I thought it was funny when he squirted the big dog with the hose.
I would tell my friend, Curtis to read this book because he would learn not to let anyone pick on him.