The Quilt
Written by Ann Jonas
Reviewed by Natalie M. (age 6)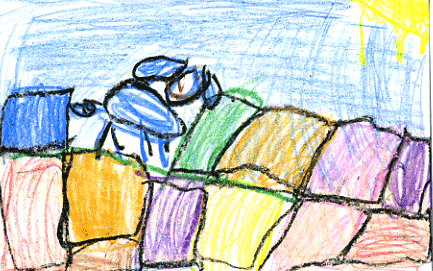 The girl in the story got a new quilt from her mom and dad. She could not find her stuffed animal,Sally. She kept looking until she found her.
I liked the book because it shows us to keep on looking when you can't find something. It also showed how the girl used her imagination.
I would want my grandma to read this book because she likes to sew quilts and they are beautiful.