M & M - The Haunted House Game
Written by Pat Ross
Illustrated by Marilyn Hafner
Reviewed by Loren B. (age 10)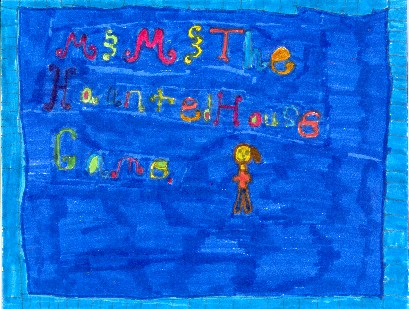 This book is about two girls named Mandy and Mimi. They are sick and tired of their old games. So one day they were thinking of games to play and they remembered, The Haunted House game. They had made up that name a long time ago. They put up marsmallow ghosts and other creepy things to hang throughout the house. Well, when they started playing, even though they knew it wasn't real, suddenly it seemed real! You'll have to read more to find out what happens next.
My favorite part of the book is when they start making the marshmallow ghosts. They hang them up very, very high because of the dog, Maxi. My favorite character is Fred the handyman because he helps the girls discover what is going on in the house. The illustrator has included some wonderful pictures that make the story come to life in my mind. This book reminds me of the friendship I have with my very best friend. We make up silly games just like Mandy and Mimi.
I recommend this book to ages 6-12 because I am 11 years old and I like it. It is a great book of mystery and suspense. If you like spooky yet funny books, this is one you will enjoy!