Dinosaur Babies
Written by Lucie Retcht Penner
Illustrated by Peter Barret
Reviewed by Haisam M. (age 7)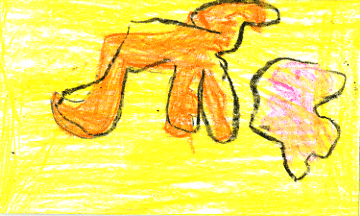 A baby dinosaur calls her mother because she wants to eat. Her mom gives her food. The baby stops calling. Her mom keeps the baby warm in her nest. Some meat eaters come near the nest. Her mom scares them away. Then some more babies hatch and the mom keeps them safe.
My favorite part is when the baby calls her mother because it's cute. It reminds me of my sister. My favorite character is the baby dinosaur because she's interesting. My least favorite character is the man because he's mean to the dinosaur. I liked this book because I have studied dinosaurs before. The pictures help tell the story.
I think others should read this story because it tells you about how dinosaurs live. It is a really great book for people who like dinosaurs.