NoTime Like Show Time
Written by Michael Hoeye
Reviewed by Emma K. (age 10)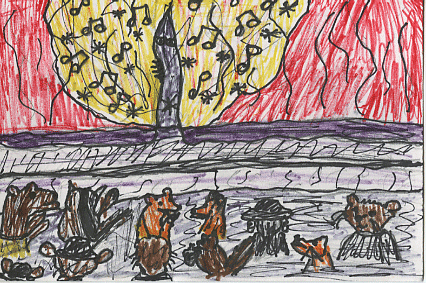 If you like mysteries you'll love No Time Like Show Time! All the characters in the book are critters. The main character is a mouse whose name is Hurmux Tantamoq. He works in a watch shop where he sells and fixes watches of all kinds. One day he gets a letter from Flying Squirrel or "Air Mail" and it happens to be from the Varmit Variety Theater. When he opens the letter he finds out that Varmit (the owner of the theater) is in a lot of danger and he wants Hermux to help find out who is stalking him! To find out what happens next, you'll have to read the book!
I loved this book because it felt like I was in the book every second I was reading it! Also when I was reading the book it always made me wonder what was going to happen next. This book is part of a series of two books; it is different because it was a little bit more exciting than the first one. What made this book unique to me was after three or four weeks I still remembered every detail of the story!
I'd recommend this book because it has a GREAT plot to the story and that it is just fun reading it! I think this book is better for slightly older kids because, there are some intense parts that little kids might not like.