Artemis Fowl
Written by Eoin Colfer
Reviewed by Nathan S. (age 10)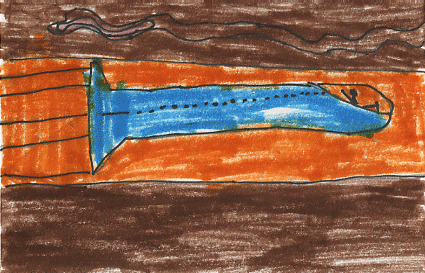 Artemis Fowl is a millionaire mastermind from Ireland and he wants the timeless treasure of the fairies! An elf named Holly Short is caught by him and taken hostage in the Fowl Manor because he wants the fairy gold from her. The Recon retrieval squad, a fairy team of rescuers, is on a mission to get Captain Holly Short out of the deadly grasp of Artemis Fowl !!!!
I liked this book because it was a mix of futuristic technology with classic fairy parts. For example, Butler has garret wire in his WATCH! Artemis was interesting because he knows a lot about technology. For example, he knows about stuff that is really something a spy would use. This book was unique for its complex vocabulary. This book is also like Holes because of unexpected bursts of action. I felt like I was actually in all the action when I read the book. This reminded me of all the great parts of my life, times when I was creative.
This book is a very good chapter book for 4rth graders and up because the technology is complex and so is the vocabulary. Anyone obsessed with magic will also like this book. It is full of action and adventure, too. Artemis Fowl is a "must read" book.