Artemis Fowl
Written by Eoin Colfer
Reviewed by Gareth H. (age 10)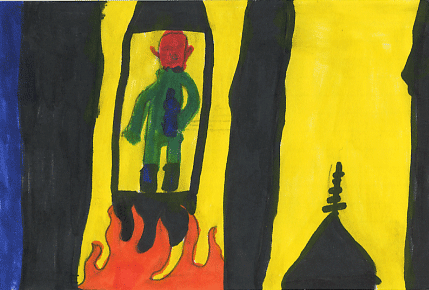 Artemis Fowl is a criminal mastermind and a genius. With his body guard Butler he is almost invincible. One day they find a fairy bible which tells them all about the fairies who have been hidden for hundreds of years and have magical powers. Now nobody is safe from Artemis and Butler, not even the fairies. Then Artemis and Butler capture Holly a fairy from a L.E.P. squad. The adventure continues as the fairies try to recover Holly.
I think that it is a very good book and that you should read it because its plot is very unique. My favorite part is when Butler attacks a troll because no human has ever killed a troll. All the characters are very well made in this book. They all have different habits. This book is very unique no other book is like it because it discusses fairy technology.
I think that it is a good book for all ages. Artemis Fowl is extremely well written book, you must read it. I think that all the characters are thrilling and exiting for every body. This book is an excellent fiction novel.