Fluffy's 100th Day at School
Written by Kate McMullan
Illustrated by Mavis Smith
Reviewed by Halen M. (age 8)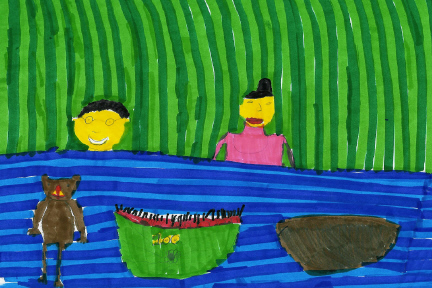 This story is about a guinea pig named Fluffy. It was the 100th day of school and Fluffy caused a problem. The class had 100 cherries and Fluffy ate one and then they had ninety-nine cherries.
My favorite part is when all of the guinea pigs came to the classroom. Fluffy didn't know why and he didn't like it. It was my favorite part because it was funny. The story reminded me of when I had a surprise party because I reacted the same way. This story also reminded me of an Arthur book. In both stories they had a party. Arthur had a party for his grandmom and Fluffy had a party too.
I recommend this book because it is funny and wierd at the same time. It is wierd because Fluffy does wierd things like not playing with his friends. I think fourth graders would like this book because it takes place in a fourth grade class.