Wishes kisses and pigs
Written by Betsy Hearne
Illustrated by Trina Hyman
Reviewed by Morgan L. (age 12)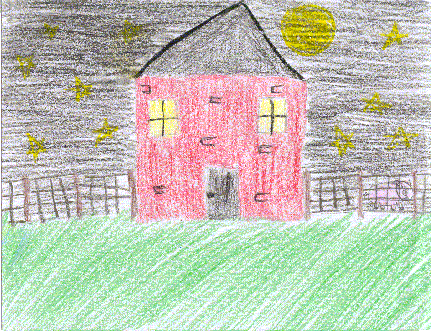 Do you have a little brother? I don?t but I bet they're annoying. Do you think it's possible to turn your brother into a pig? Well in this book it does happen. Louise is beginning to wonder. Ever since the night she made a wish, Willie has been missing. There?s also a strange new pig that appeared, a big white one that has blue eyes just like Willie?s. Mama doesn?t know what to do and daddy?s gone, so Louise has a tough question to answer on her own. How do you undo a wish once you discover just how dangerous they are?
The story reminds me of my life because my sister is annoying too sometimes. Louise kind of reminds me of myself because sometimes I want to wish my sister into a pig. But if I really did, then in the next couple of days I am sure I would want her back. My favorite character in the book was Louise because she reminds me of myself so much. My favorite part of the book was when Mama and Louise were looking for Willie and couldn't find him. It was a surprising event once they found him!
I recommend this book to girls or boys of any age. The humor and descriptions make it a great book for any kid or adult to read.