When Zachary Beaver Came to Town
Written by Kimberly Holt
Reviewed by Taylor S. (age 11)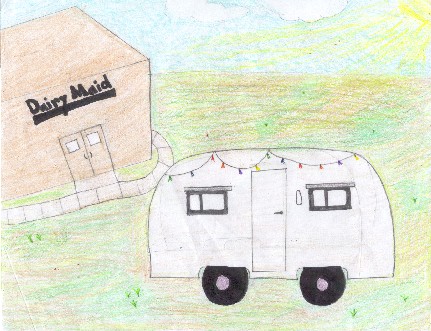 Thirteen-year-old Toby Wilson's life is already falling apart. His mother has left for good, his best friend, Cal, has an older brother serving in Vietnam, and he can't get the girl of his dreams. Who knew that Toby's savior would be the form of the fattest boy on the world? Toby is faced with many challenges, all very different, before he is satisfied with his life in the quiet town of Antler, Texas.
I absolutely love this book! Unlike many other books I have read, each and every sentence is very descriptive. Kimberly Willis Holt, the author, paints a jaw-dropping picture in my mind from seeing every dazzling ladybug fly high into the big, blue sky to seeing the fattest boy in the world drink a humongous chocolate shake behind plexi-glass in a cramped trailer. This book is a movie shown by words. All of the characters in this book are completely different, but they fit together perfectly as pieces of a puzzle do to form a humorous, entertaining story. I think this book is special because the story made me realize that people of all shapes and sizes should be treated equally. This book does a good job of getting that point across without having the whole story revolving around that moral, which made the story more entertaining to me. Every single one of Kimberly Willis Holt's marvelous books paint a picture in my mind, and makes reading more enjoyable. I hope that she will continue to write books as magnificent as this one.
I would definitely recommend this book to girls and boys of all ages. This book is a non-stop adventure that deals with "obesity, war, and the true power of friendship." As serious as it sounds, this book is filled with comedy and is fun to read.