Magic Tree House: Lions at Lunchtime
Written by Mary Pope Osborne
Illustrated by Sal Murdocca
Reviewed by Dan M. (age 7)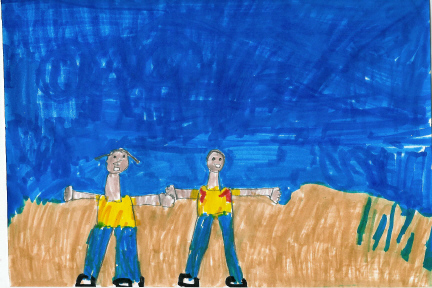 This book is about two kids named Jack and Annie. There was a magic tree house in the woods. Jack and Annie can wish where they want to go. They go to Africa to solve riddles. Will they solve the riddles? Read the book to find out.
I liked the book because you get to see all the places they go in Africa. You learn something in every Magic Tree House book about a place.
I like the characters Jack and Annie because Jack likes to read books and I do too. Annie is really funny. I like reading books about kids.
I felt good reading this book because you get to see everything they do. I would like to go to all the places too and do what they do too. It made me think that I could do that maybe.
I recommend this book to first through fourth graders because they would like chapter books. If you like traveling, you would like these books.