The Indian in the Cupboard
Written by Lynne Reid Banks
Illustrated by Brok Cole
Reviewed by Ben E. (age 9)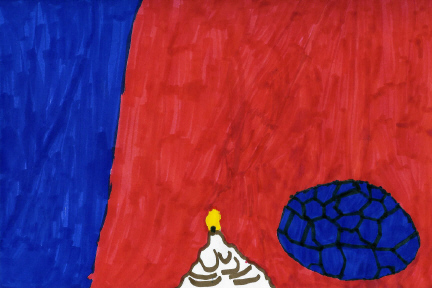 The Indian in the Cupboard is a book about a three inch plastic Indian who come to life. He comes to life when a wooden cupboard is opened with a special key. The Indian was owned by a boy named Omri. Omri had a lot of adventures with the Indian. If you want to know more read this book.
My favorite part was when the Indian turned to life by opening the cupboard with a key. I liked that part because all of the sudden a plastic Indian became real!
My favorite characters were Little Bear, Boone and Omri. Little Bear was the Indian. Boone was a plastic cowboy who also came to life. Omri was the boy.
There's something special about this book because a magic key made the cupboard turn Little Bear into a real Indian. It was also special because the Indian was only 3 inches tall.
I recommend this book to kids in 2-6 grades. I think they will like it because it has a lot of adventures in it.