Fluffy Meets the Dinosaurs
Written by Kate Mc Mullen
Illustrated by Mavis Smith
Reviewed by Jaxon L. (age 7)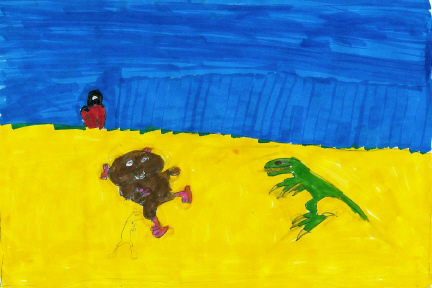 This story is about a furry gerbil named Fluffy. Fluffy fights dinosaurs because he thinks it is a mess in his box.
I like the illustrations in this book. They are fun to look at.
This book reminds me of when my gerbil went into my lunchbox and he ate half of my sandwich.
I liked the part when Fluffy went in the bag and when Wade put his hand it the bag and found a sandwich. "YUCK!", Wade said.
I think adults and kids would like the book because Fluffy fights dinosaurs. It is funny. You should read this book.