Sarah, Plain and Tall
Written by Patricia MacLachlan
Reviewed by Kyle E. (age 8)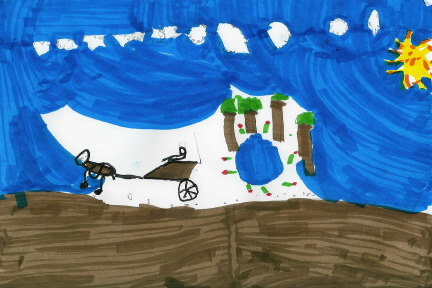 This story is about Sarah, Plain and Tall and a family that live on the prairie. The mom died after her son was born. The dad put an ad in the paper looking for a new wife and a new mom. Sarah answered the ad in the paper. She is going to come by train.
My favorite characters were Sarah, Papa and Caleb because they were good at teaching each other.
This story reminded me of my cousin Bradley because he taught me about multiplication.
My favorite part was when Caleb says, "I hope Sarah falls off the horse." He said this because he wanted her to stay.
I recommend this book because they teach each other good things. Adults and children would like this book because it is funny. I thought it was a really interesting book.