Hey, Al
Written by Arthur Yorinks
Illustrated by Richard Egielski
Reviewed by Jacknels T. (age 9)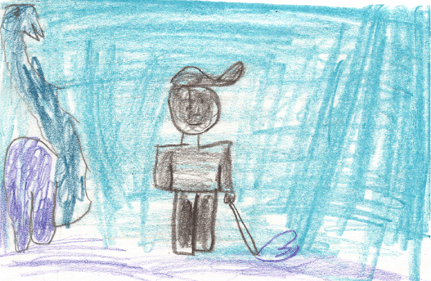 This story is about a man named Al and his dog. One morning Al the janitor saw a colorful bird with a black beak just pop up in front of the window. The bird took him to an island that was all birds. He relaxed for a couple of days there with his dog. One day after being in the waterfall he got out and turned into a bird. Al and his dog flew back to his home. They learned a good lesson that was never to listen to a bird. They also learned that they had to take a vacation once in a while.
I liked the book because it was funny. Especially when they turned into birds. My favorite part of the book is when Al jumps in the water on the island. My mom is always working and she could use a vacation like Al!
I recommend this book to kids and adults because some Kids and adults because they need a vacation.