Deltora Quest: The City of the Rats
Written by Emily Rodda
Illustrated by Marc McBride
Reviewed by Matthew S. (age 12)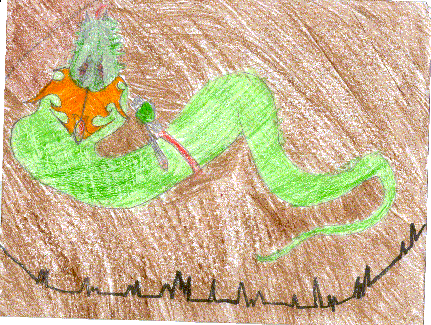 Deltora Quest City of Rats is the third of eleven books. This series of books is about three travelers who are trying to collect seven special stones. In this particular book they end up starting to sleep on a field of rats. Then they all three end up captured and held hostage. When they escape they could be getting into more danger. You need to read the book to find out what happens next.
I personally like this book because it has all the stuff a good book needs: excitement, thrill, action, and sometimes a good mystery. This is the third book in the series. Each book has a weird creature guarding one of the special stones. I like the part where they get captured because it was like watching a movie instead of reading a book during this part of the book. The character Jasmine interests me because she grew up in the forest of silence.
I recommend this book to sixth graders and below. It?s not to hard to read, but it's not easy either. Of course anybody is allowed to read this book though. The characters always have a trick up their sleeves to help them to get out of trouble. Every book in this series is a new thrill ride.