Bud, Not Buddy
Written by Christopher Curtis
Reviewed by Dri H. (age 12)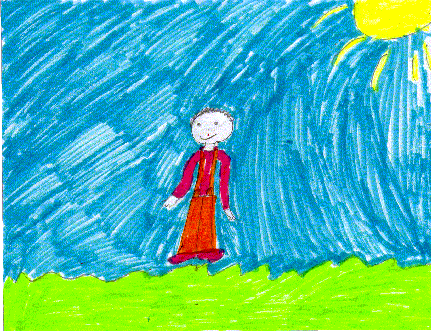 This book is about a little boy who is moved to an orphanage after his mother was killed. He moved from one foster home to another until he ran away. I think you should read this book because it is fantastic and it is kind of sad too. It was hard to put the book down. There is a very good story plot.
My favorite part is when he almost killed his best friend because his friend scared him to death while he was sleeping under the trees by the library. I thought the book was suspenseful because of the part where Bud tried to jump on the train while it was moving. This story reminds me of when my brothers and cousins tried to jump onto a train. It was scarey for me because they didn't make it and that frightened me. The grandfather changed in the story. At the beginning of the story he was mean to Bud. At the end of the story, he began to treat Bud differently because he found out it was his grandson.
This is nothing like any other book I've pulled off the shelf. I think it is just a little bit better than all of the other books I have read. This book is written by the same person that wrote the Watsons Go To Birmingham, which my teacher read aloud to us in class. Not much was the same about the two books except the fact that a kid in both stories got to meet their grandparent for the first time.