Hatchet
Written by Gary Paulsen
Reviewed by Ben S. (age 12)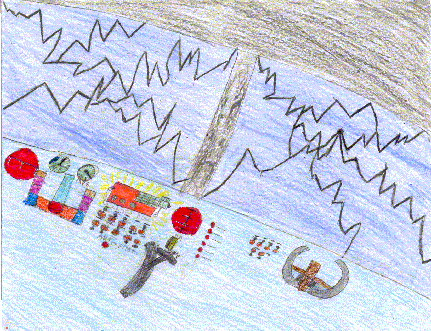 At 13 years old, Brian is just leaving the small airport with a hatchet he got from his mother. He is going to the Canadian oil fields to visit his dad when all of a sudden, the pilot has a heart attack and the plain crashes into a lake. Will Brian survive? To find out, read Hatchet by Gary Paulsen.
I like this book because it makes me feel like I?m right beside Brian in his story. My favorite part is when he eats the gut cherries and throws up because it?s funny. I think this book is unique because it teaches the skill of survival. This reminds me of the time I got lost in the woods for a day in a half. It was right after I read Hatchet, which was an amazing coincidence. My favorite character was Brian because he was so brave.
I recommended this book to 4th grade through 6th grade boys because it is a very adventurous type book.