night games
Written by Sharon Bokoske
Reviewed by Xavier V. (age 11)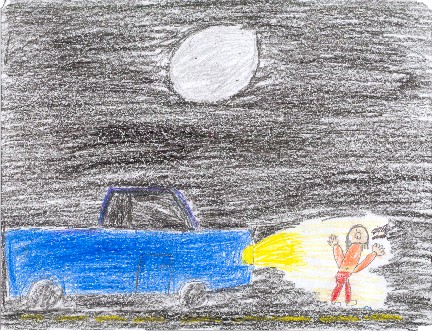 This book is about a couple of teenagers who sneak out after midnight. They always play pranks on people, but one night they try to get revenge on a teacher. They break into his house and then the prank becomes murder! A week later they start getting threatening phone calls, saying that they knew what they did. Then a bunch of bad things start happening and I?m not saying anymore you just have to read it to find out what happens.
I thought it was a great mystery book. It was a god book because it was scary and it had a shocking ending. My favorite part was when they snuck into his house and spray painted all over his wall. There was a character who changed his name was Spencer. He went from shy and fat to skinny and brave. My favorite character was Lenny because he was brave and everyone feared him because he was intimidating.
This book reminds me of Hit and Run another book by R.L. Stine. It is like it because they both have shocking endings. I recommend this book to readers who can focus well because it jumps from time to time. Fourth through seventh graders would probably be the most interested in this book.