Ramona the Pest
Written by Beverly Cleary
Illustrated by Louis Darling
Reviewed by Kristen E. (age 11)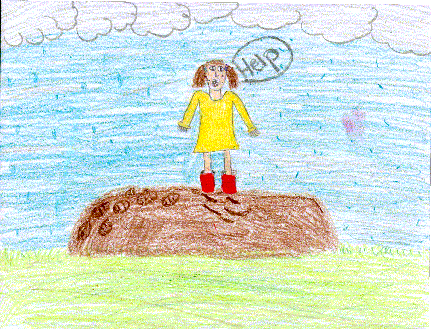 ?I am not a pest!? Ramona yells at the top of her lungs. Everybody thinks Ramona is the biggest pest ever: her mom, her dad, sister, her fellow kindergarteners and even her biggest role model her teacher. When you read the book you will go through Ramona's wacky, weird, and disappointing days at school. One day Ramona learns how to print her name, another day Ramona gets stuck in huge mud pit. But the worst day is when Ramona gets caught pulling Susan?s curls and is faced with a tough choice: never pull Susan?s curls, or go home and don?t come to kindergarten. What choice will Ramona make? Will she be a kindergarten drop out? Read the book to find out!
I loved the book because Beverly Clearly is a great writer; she paints pictures with her words in every scene! She described the characters so well it felt like I knew them. The illustrations by Louis Darling are very simple, but funny. There are also many other Ramona books that I have enjoyed. I felt like laughing through the whole story. It made me feel like I was back in kindergarten.
I would definitely recommend this book because it is funny and makes you think back to when you were in kindergarten. I think 5th or 6th would be a great time to read this story. But anyone can enjoy it. If you like funny, very descriptive books, you would be interested in this book.