Westlandia
Written by Paul Fleischman
Illustrated by Kevin Hawkes
Reviewed by Faith W. (age 12)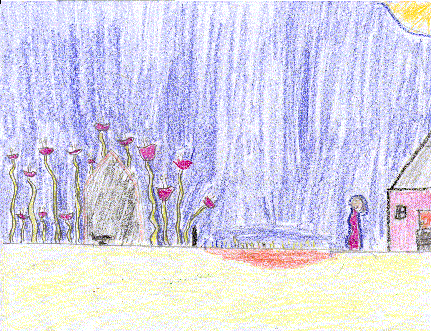 This story is about a boy who is different from all the other's in his neighborhood. He is the only kid in his town that disliked pizza & soda. The other boys bullied him all the time. Something happened in the end to make all the other boys begin to be his friend. You'll have to read it to find out what happened.
I like this book because it is entertaining for me. This book reminds me of what happened to me when I was little because I used to be bullied by the kids in the neighborhood. This book isn't like the books I've read in the past because this book really made me think about the issues of bullying. My favorite part is at the end where he has a lot of friends like I do now.
I recommend this book for the people who've been mean to other children that they are not friends with in their neighborhood or for kids who have been bullied. I think this book is great for all ages, like 3 to 100.