Harry Potter and the Prisoner of Azkaban
Written by J.K. Rowling
Illustrated by Mary Grandpre
Reviewed by BlakeT. (age 12)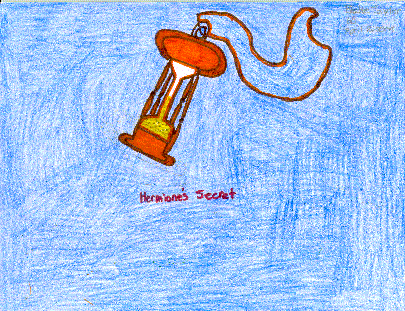 This book is about witchcraft and wizardry. The book is about a boy whose parents got killed by a friend of theirs. Then he has to stay with his aunt and uncle. He doesn?t like to stay at his aunt and uncles house because they are mean to him. Then he goes to Hogwarts and makes friends. Then things happen in the school. Evil creatures try to kill Harry and if you want to know more you?ll have to read it and find out.
My thoughts about this book are that it's great I think everyone should read it. I like it because there?s always action and it never stops that?s why I like it. My favorite part in the book is when Harry is under his invisibility cloak and he throws a snowball at Malfoy and he gets scared and runs off. I like this part because Malfoy and his friends run off scared. This book is a series because there?s more than one. These books are part of movies; they are about to make the fourth movie and the sixth book. The book makes me feel like I?m in the story with Harry and his friends. The book makes me think its real life!
I think children over seven should read this book and even parents should read it. But it does have some bad language. I?ve read all five books and am going on the sixth when it comes out. Teachers should read this book to your kids at school. I bet they will love it!!!