When I Have a Little Girl/When I Have a Little Boy
Written by Charlotte Zolotow
Illustrated by Hilary Knight
Reviewed by Rahul D. (age 7)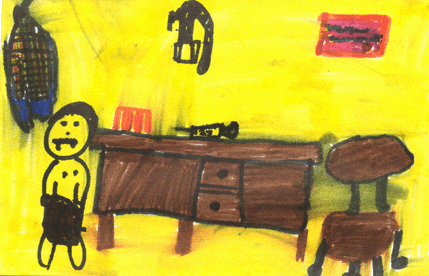 This story is about two boys named Michael and John thinking about when they have little boys when they grow up. John imagines that his child watched TV all night. He never had to get shots when he got sick. John imagines that his child would get to sleep outside in the summer.
My story makes me feel happy! This book reminds me of when I was a baby because John's child is as lazy as I was. This book is special because it has two stories in one book. The stories are "When I Have a Little Boy and When I Have a Little Girl". This book is just like the book "No David" because the boys in it are just as funny and lazy as David.
I think adults, children and my family should read this book. People should read it to have fun.