Mouse at Night
Written by Nancy Christensen Hall
Illustrated by Buket Erdogan
Reviewed by Katherine S. (age 6)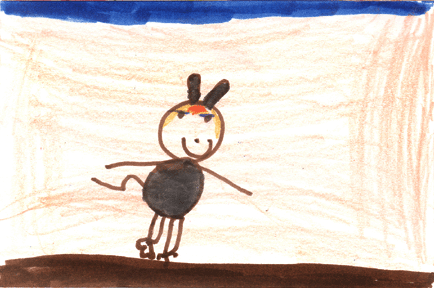 This book is about a mouse at night. He plays with the controls for the television. He laughs at the things on the television like the mouse chasing the cat. He goes outside to get flowers and he puts them in the pot on the table. He is cooking breakfast.
I like the book and the big pictures. This book does not have many words. The mouse is very funny. In the book he has fun cooking.
My family and friends can read this book. My teacher can also read this book in school. Little kids can read the book at home.