Doctors and Nurses, What They do Best?
Written by Carla Greene
Illustrated by Leonard Kessler
Reviewed by Andy B. (age 8)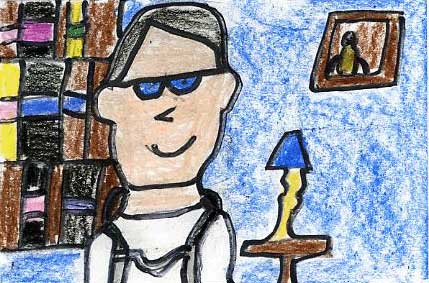 This chapter book tells you all the ways that doctors help people. They give you shots to help you get better. Some doctors will also come to your home to visit you when you are sick. Some doctors even help other doctors by discussing patients or even when one doctor is sick and needs help. Just remember your doctor is always your friend. This book is also about nurses. A nurse is your friend too. She learns about you and all the ways she can help you. A nurse can take your pulse, use a thermometer to check your temperature, tell you how to take your medicine, and might even play games with you while you wait for the doctor. A nurse can even give you a bath in bed when your in the hospital and she will help you get ready to go home. Both doctors and nurses are good friends to have.
In my opinion this is a good book it gives you a heads up about doctors and nurses. It explains what they do for you. I wish I had read this book before I had my adnoids out it would have helped to know these things. I think this book could even help my parents learn what doctors and nurses do.
I think any age child could read this book for themselves it is very informative about what doctors and nurses do. This might even be a good book for parents to read to their children before going to the doctor or hospital.