Robert and the Clikety Clackety Teeth
Written by Barbara Seuling
Illustrated by Paul Brewer
Reviewed by Tyler H. (age 10)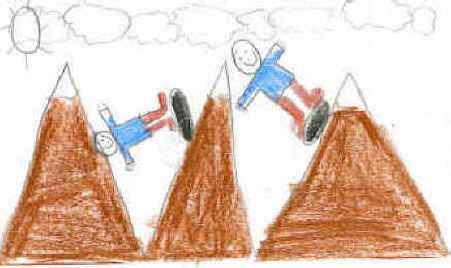 This book is about Robert and Paul. Paul falls off a snowboard. He doesn't know how to snowboard. Robert is so good at snow boarding that he dreams of winning a gold medal. During their exciting adventure, they even find George Washington's teeth.
I like this book because it is funny when Paul falls off the snowboard. My favorite part of the story is when they find where the clickety-clackety teeth are. This part was very interesting and made me wish I had some clickety clackety teeth. The story reminded me of myself because I don't know how to ski. It reminds me of the time when I fell off my friend's dirt bike and crashed like Paul did on his snowboard. This book makes you want to try to ski. The illustrations in this book are outstanding.
I highly recommend this book to people that don't know how to ski. If you like books that are fiction, you would like this.