Pearls of Lutra
Written by Brian Jaques
Illustrated by Troy Howell
Reviewed by Emily S. (age 10)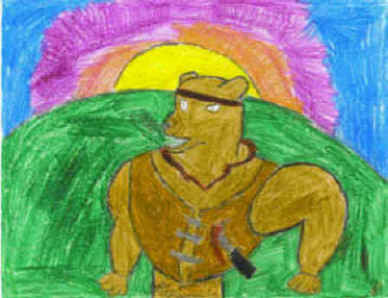 This story is about six rose colored pearls that inspire greed and death in all who see them. Mad Eyes, the evil emperor and ruler of Sampetra is determined to get them. However, Grath, a young otter maid, the last of Holt Lutra is determined to get them first. Read the story to find out what happens next.
I thought this book was great because it had a lot of action and adventure. My favorite part in the story is when Martin the mouse goes to Rudaring Island. The illustrations in this book are awesome, but they are black and white since the story takes place in ancient times. This book is similar to the others in this series because they all start at Redwall and end in war.
I recommend this book mostly to boys, even though I am a girl. The reason I think boys would mostly like this book is because it has a lot of blood and gore. I also recommend this book to people who like mysteries, adventure, and puzzles.