An Uphill Climb
Written by Dave Sargent
Illustrated by Dave Sargent
Reviewed by Michael M. (age 10)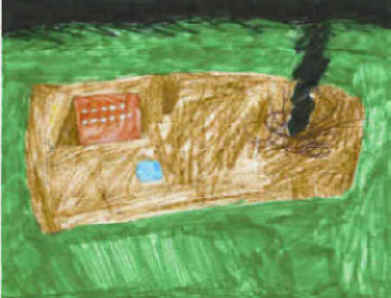 Do you like biographical stories? This book is about a tough boy named David who has a mild vision and cannot read cursive or lower case letters because his visor is mirrored! He has a miserable life and is tortured horribly.
My favorite part was when he finds a secret cave and discovers Indian artifacts. There is a saying in this story and it informs, ?The mental and physical abilities are measured by the determination.? This means if you were at a baseball game, for example, it doesn?t matter if you win or lose the game, it is how you play it that matters. I would think people who don?t like stopping to look at pictures are perfect for this book because the ironic thing is there aren?t any pictures. It would be gory if there were pictures. If you decide to read this book then you would figure out what the sympathetic meaning of success is.
I would recommend this book. It is the best book I have ever read. You can just peel your instincts to discover the next page, and I hope you will read this book.