Hamster in a Handbasket
Written by Ben M. Baglio
Illustrated by Shelagh McNicholas
Reviewed by Hunter B (age 9)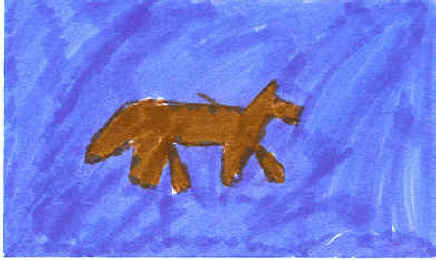 This book is about a dog named Barney. The dog defends his owners from enormous grizzly bears. The family appreciates their heroic life-saving dog. The story teaches about loyalty, love, and courage. Read the book to find out more about Barney?s exciting adventures.
I loved this book because it is action filled. Barney reminds me of my dog Bruster who saved me from drowning. My favorite character is the dog because he attacks the bear. My favorite part is when they are at the waterfall and they start fighting.
I recommend this book because it is awesome. If you are into bears and dogs then this is the book for you. I think everybody should read this book because it is awesome and great.