NBA Superstar Shaquille O'Neal
Written by Lyle Spencer
Illustrated by NBA Entertainment Photos
Reviewed by Tre R. (age 11)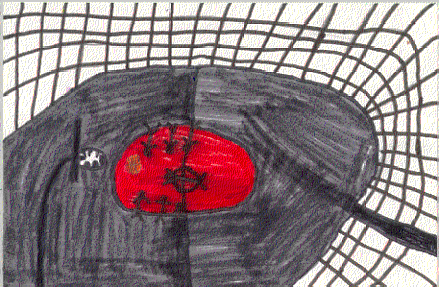 Shaq is a professional NBA player. Shaq likes to collect a lot of things. If you want to find out what those things are, you will have to read the book.
Shaq?s first favorite sport growing up was football. In the book, it tells about his family. When he was young, people did not believe his real age because he was so big. His mom had to carry around his birth certificate. Kobe Bryant helped Shaq. Coach Brown and Stanley Roberts also were helpers. In college, Shaq promised his mom he would graduate. Shaq cares for a lot of people.
The book was cool. I liked it because it told about Shaq growing up and his life. Shaq reminded me of my cousin who plays basketball in middle school; he likes to do a lot of slam dunks, just like Shaq. This book is unique because Shaq helps other kids by teaching them respect and we can look up to him. My favorite part was the beginning of the book. It talks about Shaq?s childhood. He had a sad childhood because of his size. The other children did not accept him for who he was and this made it hard to have friends.
If you are a big fan of Shaquille O?Neal, you might like this book that tells about him growing up. If you want to learn how to play basketball, this is not a book for you.