The Amazing Days of Abby Hayes: The Best is Yet to Come
Written by Anne Mazer
Reviewed by Sydney W. (age 10)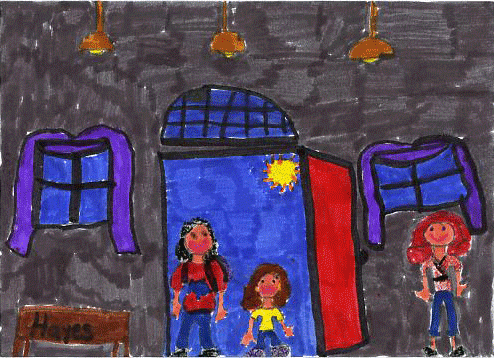 "But?" Abby's voice trailed off. This had all happened too fast. Abby's summer had been going great. She thought it was the perfect summer. Swimming lessons in the morning and hanging out in the afternoon with her best friend Hannah. She thought nothing could go wrong, until everything falls apart when some unexpected visitors arrive, her mother's friend Laurie and her daughter Wynter. Abby's summer won't go as planned.
I loved this book. I didn't want to put it down. It kept my attention from start to finish because it was very surprising. You think one thing is going to happen and something else happens instead. I thought this book was unique because for part of the book you're a reading someone else's journal. You understand how Abby is feeling and what is happening from her point of view. It is like walking in someone else's shoes. Two of the characters, Laurie and Wynter, Abby's mother's friend and daughter, were interesting people in this story. They were not like many people you meet every day. They ate differently because most of the things they ate were dried fruits, soy products and nuts. They also acted differently. For example, Laurie never told her daughter Wynter what to do. Instead, Laurie gave her choices. The Amazing Days of Abby Hayes is a fantastic series of books. I have read them all. They are about a normal 5th grader dealing with problems just like every kid does. All of the books are similar, but they have a different problem that Abby must face.
I recommend this book for children from grades 3 to 7 because it may be difficult to understand. If you like reading people's journals, you might enjoy this book.