6 Months to Live
Written by Lurlene McDaniel
Reviewed by Breanna D. (age 11) & Amanda H. (age 11)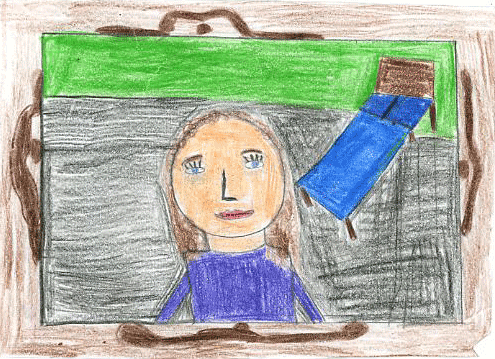 You must be mistaken!? A girl named Dawn just found out she has cancer and will be treated at the hospital as soon as possible. There she meets a kind girl named Sandy and they become the best of friends. Now they both have to fight for their lives, or they only have 6 Months to Live.
We think 6 Months to Live is a fantastic book because it reminds us of our own lives. Our favorite part is when Dawn, Sandy and their boyfriends played a trick on the counselor at camp. We liked this part because it's funny and introduces the fun side of Dawn. The unique thing about this book is it tells how an ordinary girl with cancer feels. This book made us feel that we are fortunate to not have cancer. This book made us wonder if they will find a successful cure for cancer. Also, it made us wonder what if we had cancer.
We recommend this book because it makes us feel sad, but it's a really exciting book to read. This story might interest the readers because you would want to know if Dawn makes it through cancer.