Ellen Tebbits
Written by Beverly Cleary
Illustrated by Louis Durling
Reviewed by Alexandra T. (age 10)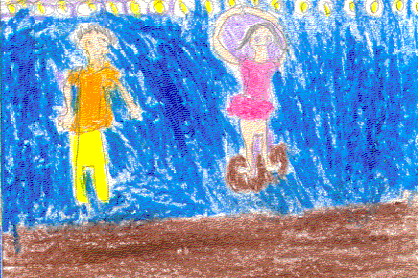 Hey, have you ever read Beverly Cleary? Well, if you haven't, you have to be crazy. Her books are the best, like Ellen Tibbits. Ellen Tibbets is about a girl named Ellen. She is friendly and intelligent, and she also has a special talent that many people don't know, just her parents.
Ellen doesnt have any friends because she is shy. She always stays inside at home. She is in 4th grade. There is a boy in her class that drives her nuts, and she just wants to scream when that happens. Somehow, he always figures out her secrets. But the worst thing is she doesn't want him to find out her special talent. Does he find out her secret? Does he laugh at her?
I like this book because when I first looked though the pages, it seemed to be funny and it proved to be correct. I liked Ellen because she was cautious. Ellen reminded me of my cousin Joslin because she is watchful too. This book is clever and is as entertaining as Beverly Cleary's other books.
I recommend Ellen Tibbits because it is humorous, plus it has comical characters. If you like Beverly Cleary books you will enjoy this book. In this book, you will get a good picture in your mind to see what is happening in the story because of the good descriptions Beverly Cleary uses.