Yang the Youngest and His Terrible Ear
Written by Lensey Namioka
Reviewed by Nicholas W. (age 10)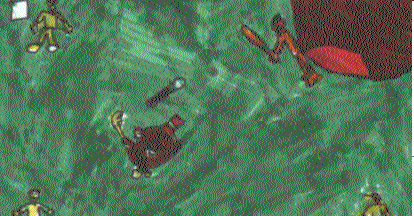 Everyone in the Yang family plays string instruments very well, except for Yingtao. Yingtao is a nine year old Chinese boy. He just moved from China to America. He doesn't like to play the violin much, but his parents make him play. He would much rather play baseball.
I liked this book because it taught me a very important lesson. It taught me that, if you want to do something badly, then don't give up. My favorite part of the book was when the author described the Yang family's life in America. I learned about what some Chinese people have to go through to get used to the American way of living. Yingtao reminds me of myself because I would rather go swimming, but my parents make me study.
I recommend this book because it had a happy ending. The characters would interest readers because they all have different personalities. I think people who like reading about the problems in life would like this book.