Samantha the Snob
Written by Kathryn Criofaldi
Illustrated by Denise Brunkus
Reviewed by Yamille J. (age 7)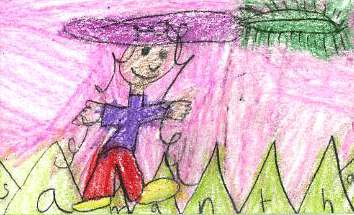 There is a new girl in school named Samantha. The girls in her class don't like her because they thing she's a snob. So Samantha decides to have a birthday party and invite the class. The other kids go because they think there will be pony rides at the party. Ricky even says there will be a pool inside the house. Everybody decides to go the party. Samantha squirts the kids with her squirt can and the other kids squirt her back. Then they become good friends.
My favorite character is Samantha because she is very smart. I like this book because sometimes things like this happen at my school too. There are pictures in the book that help tell the story.
I think you should read this story because it teaches you how to make friends. You should also read it because it is fun and interesting.