The Knights of the Kitchen Table
Written by Jon Scieszka
Illustrated by Lane Smith
Reviewed by Skyler B. (age 10)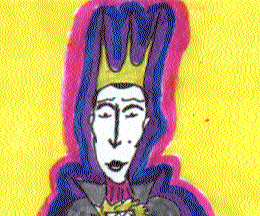 Joe, Sam and Fred are at a party reading 'the book', and the next thing they know they are fighting bad smelling ogres and fire breathing dragons. Now you're probably wondering what 'the book' is. Well, it's a magic book. It was given to them by Joe's uncle. It will take you many places. They have not yet discovered the secret of 'the book', but they will.
I was amazed with this author's fun and great writing. The story is similar to my life. Instead of dragons and ogres, I have to fight off horrid comments and teasing from my sister.
I thought this book was engaging and I would recommend it to people who love magic and fantasy.