Show Me the Bunny
Written by Steven Banks
Illustrated by C. H. Greenblatt
Reviewed by Kevin S. (age 8)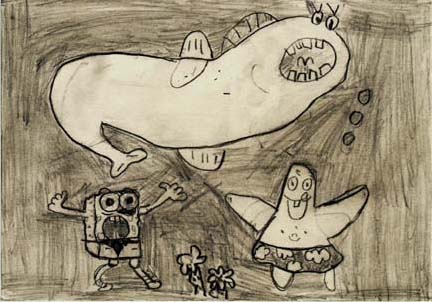 Spongebob and Patrick were waiting for the Easter Bunny. Patrick scares away the Easter Bunny by mistake. Spongebob dresses up like the Easter Bunny and hid the eggs. They go on the egg hunt and Patrick takes all of the eggs. Patrick gave Buck the eggs. Patrick gave Buck the eggs because he found the biggest egg ever. The egg cracked and a giant fish came out and chased them. Patrick said "Merry Christmas Easter fishy. "
My favorite part of the story is when the big fish come out of the egg because he was chasing them. My favorite character is Patrick. I like him because he is funny. I like Easter too. The pictures help tell the story.
Others should read this story because it is entertaining.