Germs Make Me Sick
Written by Melvin Berger
Illustrated by Marylin Hafner
Reviewed by Jeremy L. (age 7)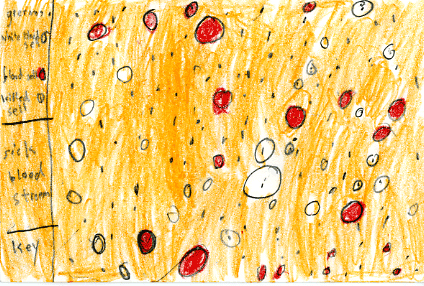 This book shows two kinds of germs that usually make you sick. They are bacteria and viruses. Germs are found everywhere. They are in air, food, water, and everything you touch. Some germs can not get in your body because white blood cells and antibodies get rid of germs. You have to read this book to find out how they spread.
My favorite part is when you see what germs look like. I like it because they look weird. They look like balls. Some look like spiders, others look weird. I learned you can protect yourself. I felt that I was in a machine going inside a body when I read this book. I finished the adventure and I wanted to do it again.
I would want you to read this book so you know how to protect yourself so you will never miss a day of school. I think my dad should read this book because I want him to know what I know.