Abuela
Written by Arthur Dorros
Illustrated by Elisa Kleven
Reviewed by Shantel B. (age 10)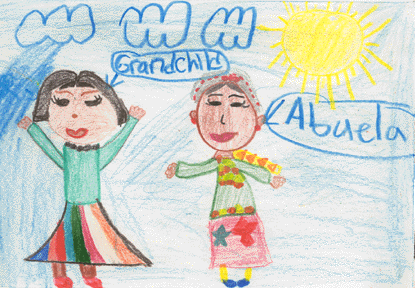 This story is about a grandma that takes her grandchild to travel to a lot of places. They traveled on the bus to her uncle's store and to the park. The grandmother and the girl imagined that they were flying. They flew over the park, over a bus stop and to the Statue of Liberty. I wished that I was flying too.
I like this story because it is about a grandmother that takes her grandchild to many places. This story reminds me of another book that I read about grandmothers called -What! Cried Grannny. I like stories about grandmothers because my grandmother took care of me since I was born. I think if you read this story you'll like it.
I recommend this book because I think it is good for every grandchild. I think everyone in this world would like it too.