Rosie's Walk
Written by Pat Hutchins
Reviewed by Rafael N. (age 5)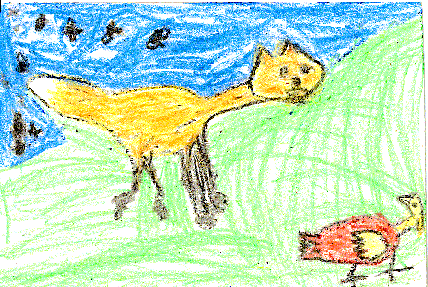 Rosie the hen lives on a farm. One day she goes for a walk. The fox wants to eat her, but he can't catch her. Every time he tries to catch her he falls down or gets wet. Then he crashes into some bees. He runs very, very fast to get away from the bees.
I like Rosie the best. She always walks and she is not afraid of anything. My favorite part is when the fox rolls down a hill in a wagon and crashes into some angry bees.
You will like taking a walk with Rosie all around the farm. The fox will never get her.
(This story was dictated)