Franklin is Lost
Written by Paulette Bourgeois
Illustrated by Brenda Clark
Reviewed by Hibo O. (age 5)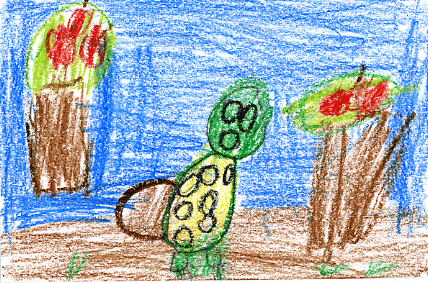 This story was about how Franklin was playing Hide and go Seek with his friends, Fox, Bear, Goose, and Otter. Franklin was not suppose to be in the woods alone. But he was looking for Fox in the woods. Then he got lost in the woods. Franklin was scared because he could hear the owl go "Whoo, Whoo." Then Franklin's mommy and daddy went to look for him. His mommy and daddy found him and took him home to bed.
I liked the book because Franklin got lost and then his mommy and daddy found him. My favorite part of the story was when Franklin's mom and dad found him and took him home because he was safe again.
I recommend this book because kids like to read about Franklin.