Marvin K. Mooney Will you Please Go Now
Written by Dr. Seuss
Reviewed by Brandon B. (age 7) & Oscar G. (age 6)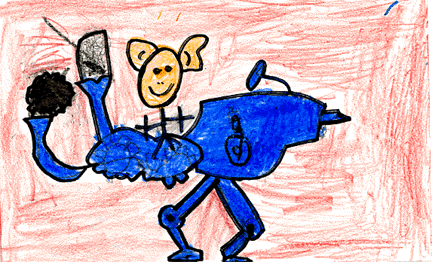 This book is a rhyming book about a man named Marvin. There is a finger that tells Marvin that it is time for him to go.
The finger really wants Marvin K. Mooney to leave. The finger tells Marvin all the ways he can go. We thought the best and funnest way to go was in the Ga-Zoom machine. It looks like a cannon in the circus. It would be fun to fly. The book is fun to read because of all the colorful pictures and most of the pages have rhyming words.
You should read this book because it is really funny. It is long but you should read it.