Picture Book of Lewis and Clark
Written by David A. Adler
Illustrated by Ronald Himler
Reviewed by Alan L. (age 7)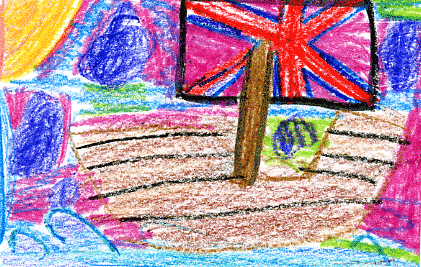 The book is about Lewis and Clark. President Jefferson sent Lewis and Clark on a secret mission. It would take 2 years, 4 months and 10 days. They went to explore most of the western part of the United States of America.
I learned that Lewis was a soldier. I like the character Lewis because most soldiers aren?t explorers. I also learned that Lewis and Clark were given gifts and tokens of peace. There is a picture of a bear trying to attack the men. I like this illustration because it looks fierce and real. When I look at the picture I feel scared like the people.
I recommend this book for second grade and above. This book is an excellent book to read because you can learn about Lewis and Clark. Stop by your public library and pick this book up.