Scooby-Doo and the Disappearing Donuts
Written by Gail Herman
Illustrated by Duendes del Sur
Reviewed by Jaime A. (age 8)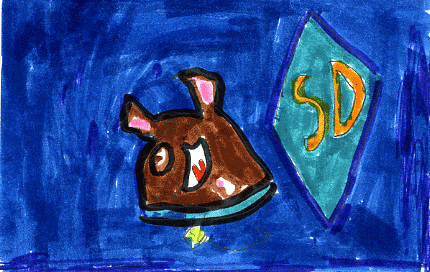 The gang goes to a donut shop and the next day they go back. It is closing down and they ask why. Someone is eating all the donuts. Find out what happens to the donut shop.
I like this book because Doodles loves donuts and I like donuts, too. I think the donut thief is sneaky because no one knows who it is until the end. I think this book is funny. Shaggy and Scooby are scaredycats. The pictures makes them look really frightened. The disappearing donuts remind me of the time my dad went to buy donuts. When we came back home, they were gone because my brother had eaten them.
I think first and second graders should read this book; they?ll have a blast!