Frida Kahlo
Written by Gustavo Sainy
Reviewed by Andrea C. (age 8)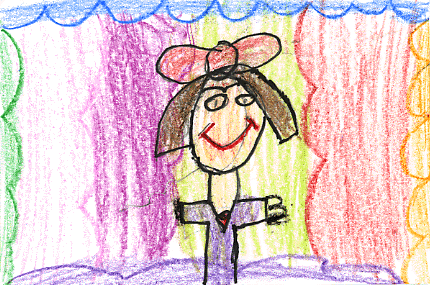 Have you read about Frida Kahlo? Did you know that Frida Kahlo was a famous Mexican painter? Frida Kahlo was an amazing painter. She had a really tragic life and her paintings show the tragedies that she had to go through. This book is about her life, from birth to her death. Even though she suffered a lot, she had a very interesting life. She met many important people and she married a famous painter. From reading this book, I learned to never give up your dreams.
My opinion is that this book is very interesting because you learn about the life of a very important painter. I liked reading about her childhood. As a little girl, she had a lot of fun at school making fun of her teachers. I like that this book has many of her paintings. I like how she would draw herself and you could tell that she was sad. The book also has photos of her family and herself.
I recommend this book to anyone who wants to become an artist. I also recommend everybody in the world to read it because they will know about Frida Kahlo.
This review was translated from Spanish.