Dogs A First Nature-Fact Book
Written by Tula Anthony
Illustrated by Reynolds Photography and Ron Kimball
Reviewed by Nick H. (age 8)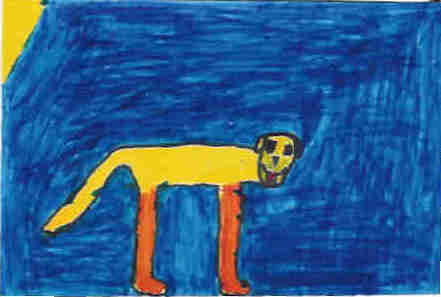 This book is about lots of dogs that help people work and live. A long time ago bull baiting was a sport where a bulldog would bite the bull?s nose and hang on. This is how the bulldog got its name. The golden retriever is the most popular pet in America because it is friendly. Beagles have a good sense of smell. Dog are good pets.
I think this book is a good non-fiction book because you can learn a lot about dogs. I learned that there are more than 400 different kinds of dogs and I think that is amazing. This book reminds me of my dog, Lucy, because she is a wonderful pet and likes kids and people.
I recommend this book to people and kids who love dogs. If you want to learn about dogs you should read this book.